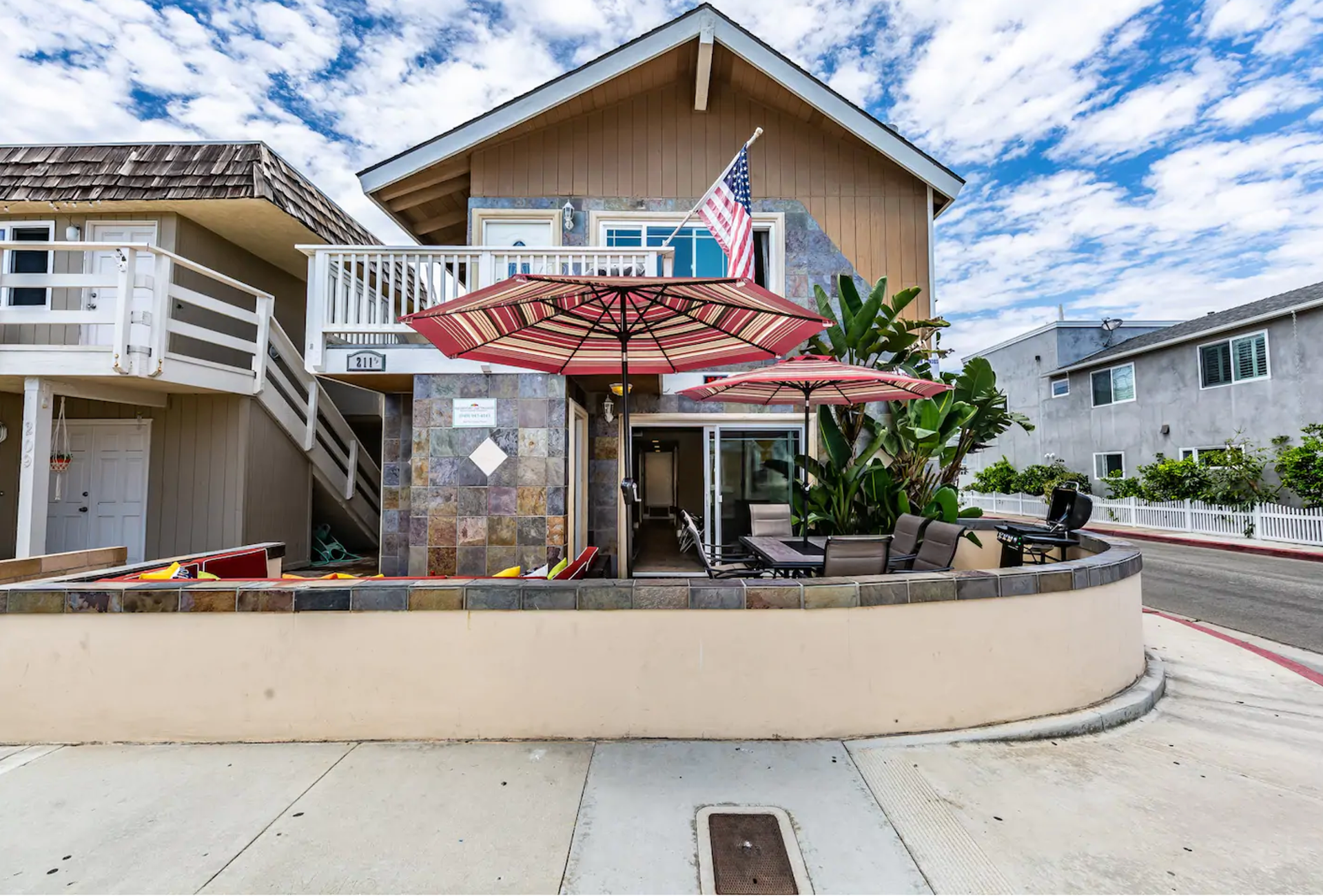 Beautiful downstairs corner unit with large outdoor patio. This location is amazing and easily accessible where you'll find amazing casual to fine dining. You'll love the open floor plan!
The home is a perfect combination of a 5 minute walk to beach, but also away from the (Fun Zone) which is located further south. The neighborhood is an even mix of vacation rental and full time residents. This means generally more family friendly area, less loud noise, and an overall slower pace, in my opinion. The beach is a soft sandy beach and is generally less crowded than by the pier. We have several bikes for your use. Very short ride on a flat boardwalk to the pier (by bike), if you want more action. This place is also a great spot if you want to go to Disneyland, other major attractions and minutes away from Huntington Beach.
Entire downstairs unit (there is a renter upstairs). Plus small 1 car garage for MID-SIZE CAR - MID-SIZE SUV or there's also street parking located in front of the home, if available (free). Please make sure to obey parking signs.
Book directly with us for lowest available price!